About.
WIM Technologies is an Australian-owned and operated company who hire, sell and lease the latest in dynamic vehicle weighing technology, the industries answer to load compliance obligations under the Heavy Vehicle National Law, Chain of Responsibility.
In early 2018 our founders identified a crucial gap in the transport and construction industry and the ability to comply with vehicle mass compliance requirements under the Heavy Vehicle National Law, Chain of Responsibility. Hence WIM Technologies was born.
Since then, our team have developed custom software which integrates with world leading weigh scale systems to provide our clients and the transport and construction industries with a simple and cost-effective way to ensure load compliance of all vehicles before they hit the road.
We provide both portable and permanent vehicle weighing solutions that operate in both dynamic and static applications that collect, display and record weight data based on total GVM and individual axle weights. These systems remove the need for bulky weighbridges and adapt to almost any site, no matter the size.
WIM stands for weigh in motion, meaning that the dynamic ability of our scale solutions allows for weighing whilst the vehicle is in motion, reducing congestion onsite and keeping your projects moving.
Not only do our systems operate as a compliance tool to ensure vehicle load safety but they offer other benefits such as increased load productivity, load tracking, efficiency, and safety.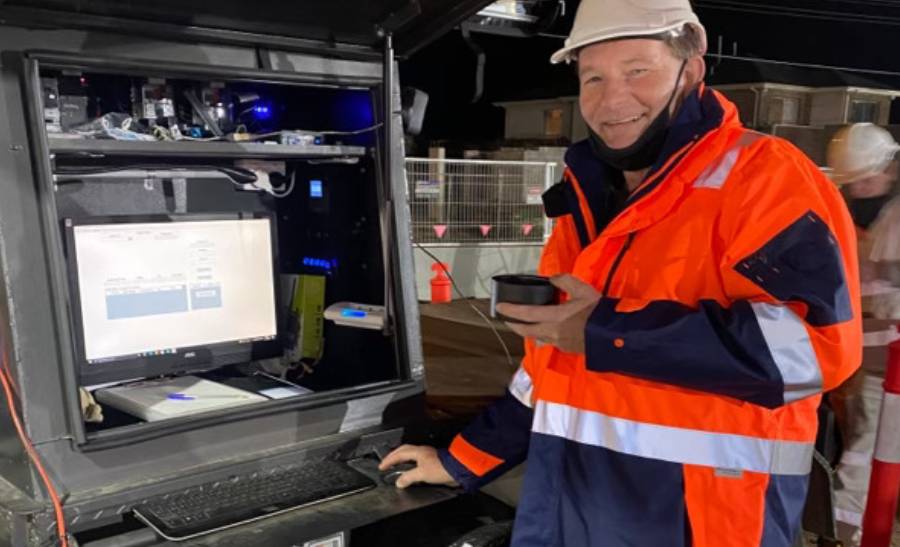 Who we are.
Our custom-built technology along with world leading weighing systems allows us to provide vehicle load compliance solutions to almost any application.